FIND YOUR LOCAL TRANSPORT PROVIDER
Find your local transport provider
For information on local transport, select your area to be taken to your local transport website
i
Tyne and Wear Passenger Transport Executive NEXUS
i
Cumbria County Council
i
Connect Tees Valley
i
North Yorkshire Passenger Transport Executive
i
West Yorkshire Passenger Transport Executive
i
Lancashire County Council
i
Transport for Greater Manchester
i
South Yorkshire Passenger Transport Executive
i
Hull City Council
i
Merseytravel
i
Warrington & Cheshire Travel
Northern Powerhouse Rail
Northern Powerhouse Rail (NPR) is a major strategic rail programme, designed to transform connectivity between the key economic centres of the North. The programme promises radical changes in service patterns and target journey times.
Currently fewer than 10,000 people in the North can access four or more of the North's largest economic centres within an hour. This would rise to 1.3 million once NPR is delivered. NPR would transform the job market, giving businesses access to skilled workers in larger labour markets and offering individuals the opportunity for flexible career development and progression, all within the North of England.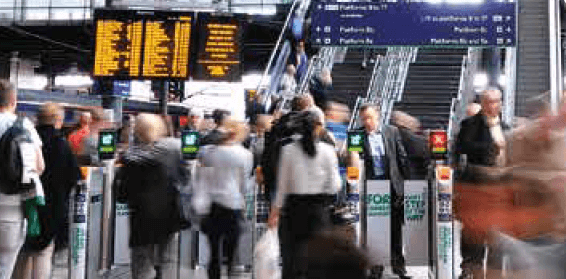 Vision for Northern Powerhouse Rail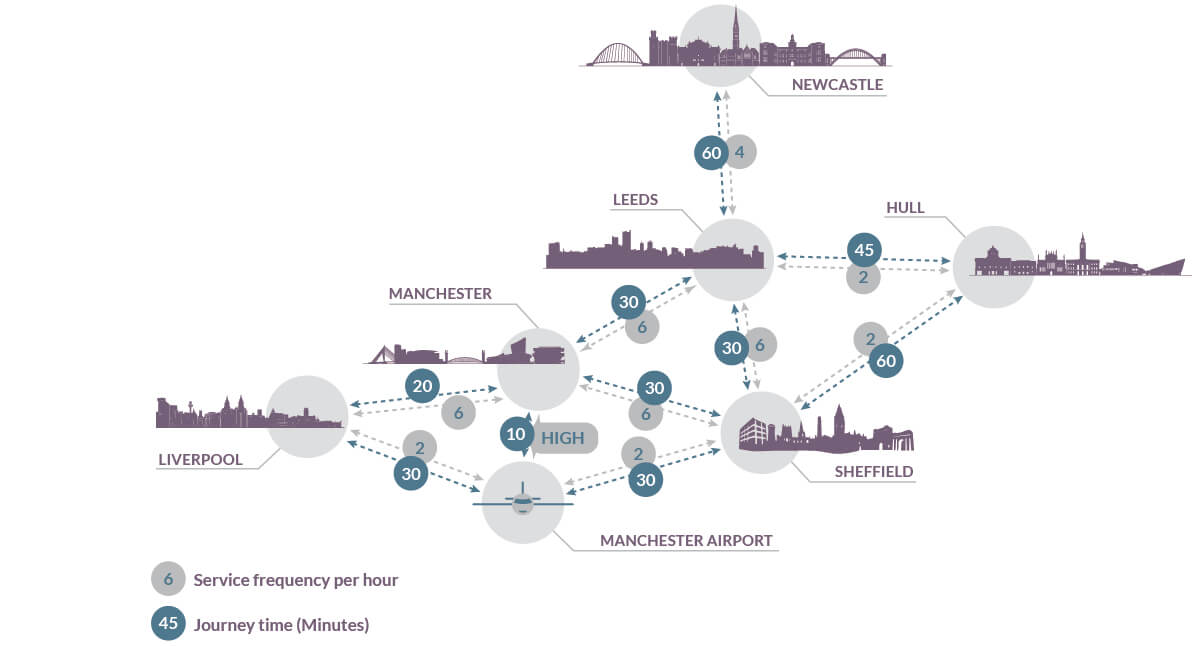 We will support the transformation of the North's economy by providing much faster and more frequent rail connectivity between the North's main centres – including Manchester, Leeds, Sheffield, Hull, Newcastle and Liverpool – and with it's largest global gateway, Manchester Airport.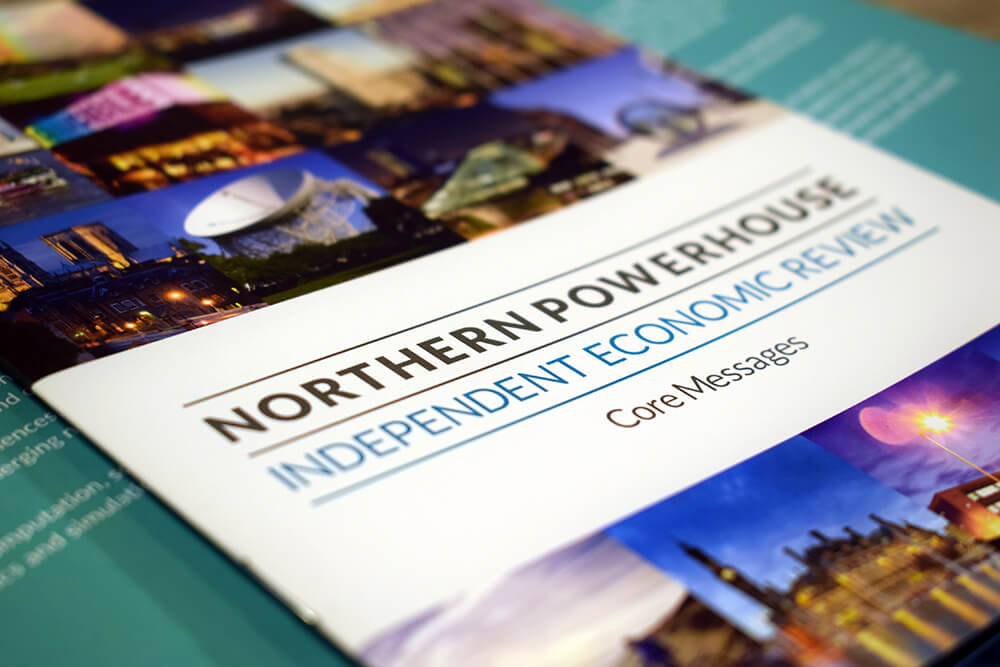 By delivering NPR more than 40% of businesses identified as having the North's prime capabilities (as identified in the Northern Powerhouse Independent Economic Review) would be within 90 minutes rail travel of four or more of the North's largest economic centres, compared with only 12% today.
NPIER - Core Messages
In 2017-2018 we will:
Identify how the proposed NPR connections will utilise and interact with planned HS2 infrastructure and provide options for inclusion in the HS2 Phase 2B hybrid Bill
Work with the DfT, Network Rail and HS2 Ltd to identify feasible engineering concepts that will either deliver, or move substantially towards meeting the conditional outputs for the NPR programme
Identify preferred concepts, including options for connections to important economic centres.

Initial Integrated Rail Report
The report considers the current state of the rail network in the North and make recommendations as to where and when improvements can be made so that the anticipated increas