FIND YOUR LOCAL TRANSPORT PROVIDER
Find your local transport provider
For information on local transport, select your area to be taken to your local transport website
i
Tyne and Wear Passenger Transport Executive NEXUS
i
Cumbria County Council
i
Connect Tees Valley
i
North Yorkshire Passenger Transport Executive
i
West Yorkshire Passenger Transport Executive
i
Lancashire County Council
i
Transport for Greater Manchester
i
South Yorkshire Passenger Transport Executive
i
Hull City Council
i
Merseytravel
i
Warrington & Cheshire Travel
Strategic Development Corridors
Transport for the North is developing a multi-modal, long term Strategic Transport Plan for the North of England. We want to connect the key economic areas of the North to drive growth, improve access to jobs and ensure the North is a great place to invest and live. Our Plan will inform how the Government, Network Rail, Highways England and High Speed Two (HS2) Ltd work with us to deliver investment in transport infrastructure.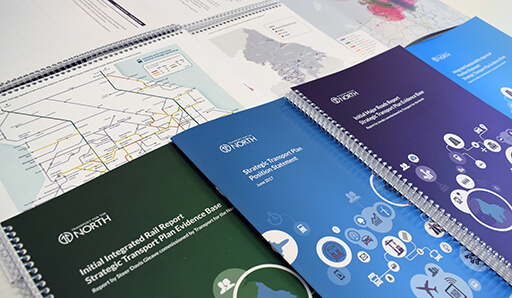 Strategic Transport Plan Evidence
In June 2017, we published an Initial Integrated Rail Report, Initial Major Roads Report and the Integrated Sustainability Appraisal as part of the evidence informing our Strategic Transport Plan. Between them, the reports identify 26 connectivity priorities which have been brought together to define seven Strategic Development Corridors.  You can download the full reports below.
Strategic Development Corridors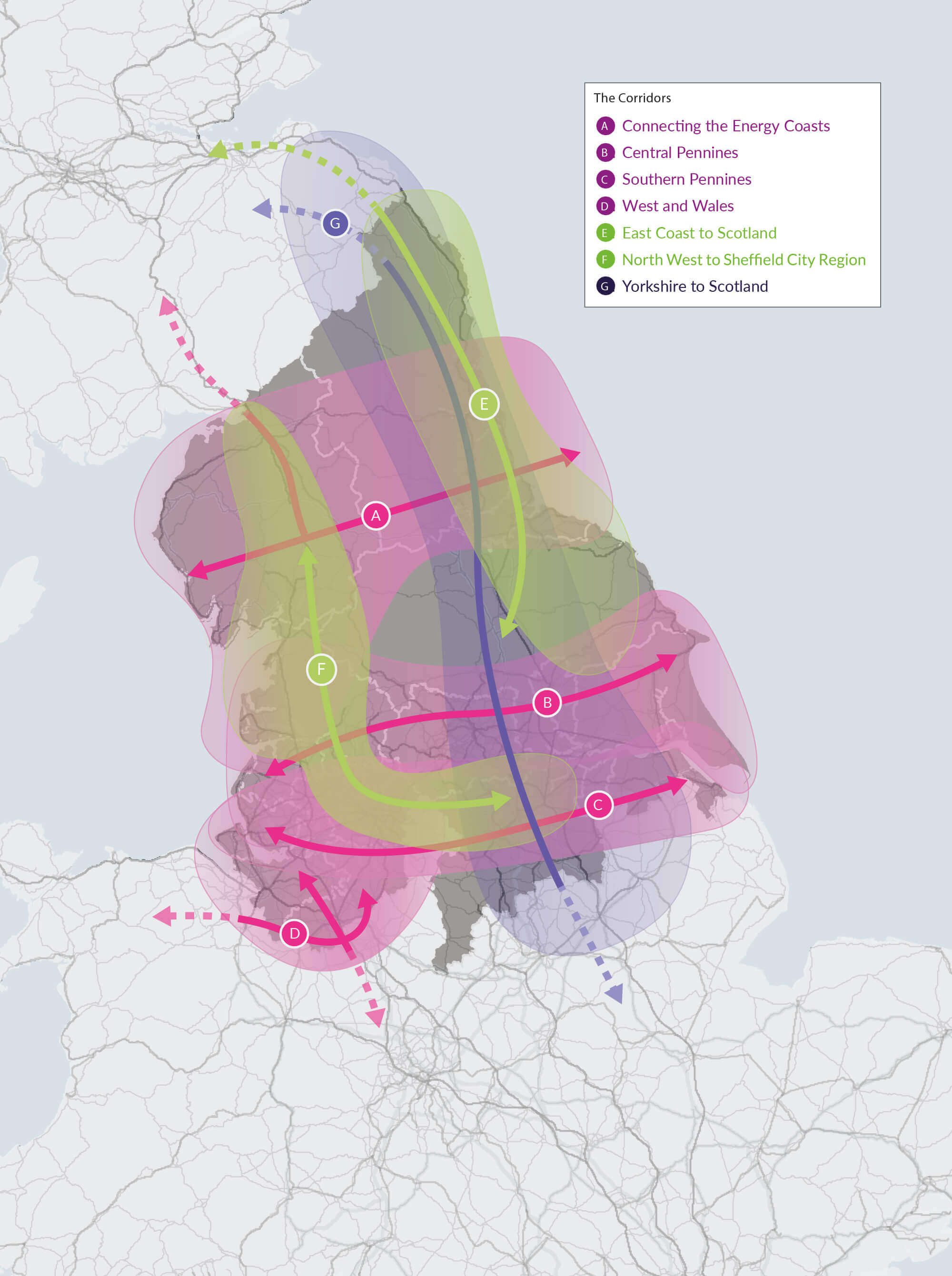 Each corridor represents an area where evidence suggests investment in transport infrastructure will enable transformational economic growth. Our proposals for improvements in the Strategic Development Corridors will consider the needs of people and business and align with local transport investment.
Connecting the Energy Coast
To better connect people and goods between energy and research assets along the North West and North East coastlines and the national road and rail networks. To provide a more resilient East-West route across the North of England.
Connecting the Energy Coasts
Central Pennines
To improve East-West links between important economic centres in North Yorkshire, West Yorkshire, Hull and Humber, Greater Manchester, Lancashire and Merseyside, increasing road and rail capacity.
Central Pennines
Southern Pennines
To improve East-West links between the economic centres of Liverpool, Manchester, Sheffield City Region, and Hull and Humber. This will include improving Transpennine road and rail links between Sheffield and Manchester and providing better access to Doncaster Sheffield Airport and the ports in Liverpool and the Humber.
West and Wales
To Improve links for people and freight to the Cheshire Science Corridor and Atlantic Gateway, Manchester Airport HS2 to North Wales Arc, and the Crewe Northern Gateway, considering cross-border movement into the Midlands and North Wales.
West and Wales
East Coast Corridor to Scotland
To provide better connections for north-south movement, connecting economic centres in the North East of England to each other and to the rest of the UK.
West Coast to Sheffield City Region
To provide links between advanced manufacturing businesses in Cumbria, Lancashire, Greater Manchester and Sheffield City Region, and complement road improvements to the North West of Manchester and across the Pennines.
Yorkshire to Scotland
To complement the East Coast Corridor to Scotland and better connect the eastern side of the North, extending into the East Midlands.
We have already started assessment work on the following Strategic Development Corridors:
Public engagement on a number of the Strategic Corridors has already begun, to register your interest in attending a future event or to request more information please email strategy@transportforthenorth.com