FIND YOUR LOCAL TRANSPORT PROVIDER
Find your local transport provider
For information on local transport, select your area to be taken to your local transport website
i
Tyne and Wear Passenger Transport Executive NEXUS
i
Cumbria County Council
i
Connect Tees Valley
i
North Yorkshire Passenger Transport Executive
i
West Yorkshire Passenger Transport Executive
i
Lancashire County Council
i
Transport for Greater Manchester
i
South Yorkshire Passenger Transport Executive
i
Hull City Council
i
Merseytravel
i
Warrington & Cheshire Travel
Magazines
Northern Light is Transport for the North's quarterly magazine, showcasing developments in business, innovation and transport connections across the North of England.

Read the magazine online, or request a printed copy.
ISSUE TWO - MAY 2017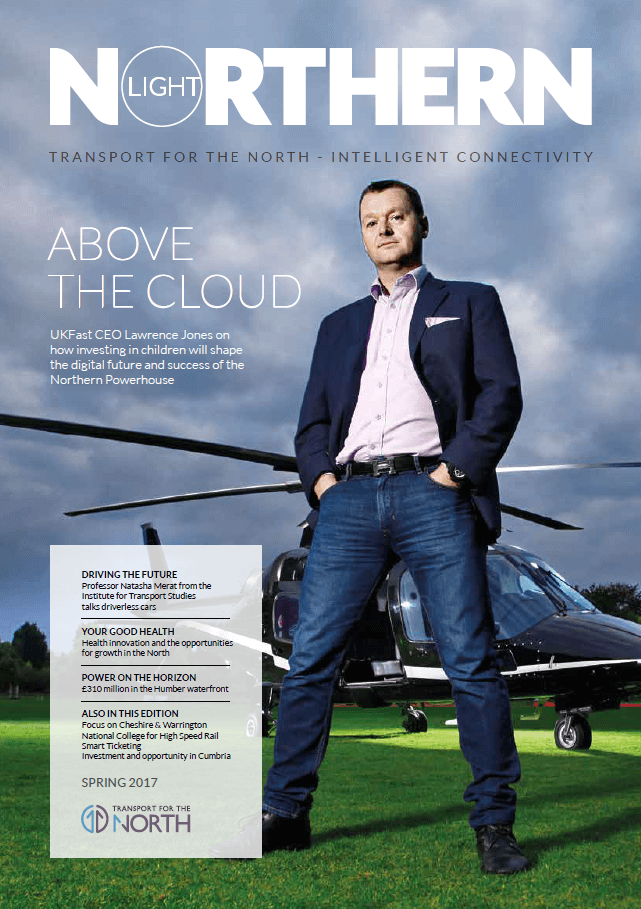 FEATURED ARTICLES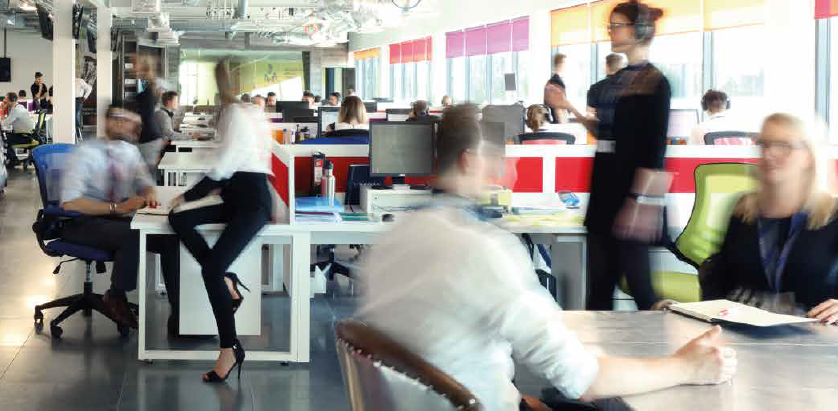 Above The Cloud
Skills
| Wednesday 10th May 2017
When Lawrence Jones began his cloud solution business 15 years ago he had foresight to know the Northern Powerhouse was possible and achieveable. Today, he is helping to shape the next generation of technically and digitally skilled workers with his innovative and revolutionary thinking.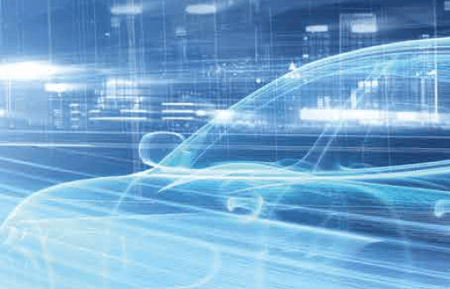 Driving The Future
Technology
| Friday 19th May 2017
In the last 20 years technological advances have seen vehicle automation catapult into the forefront of car manufacturers and tech companies' psyches. Now it seems everyone has joined the race.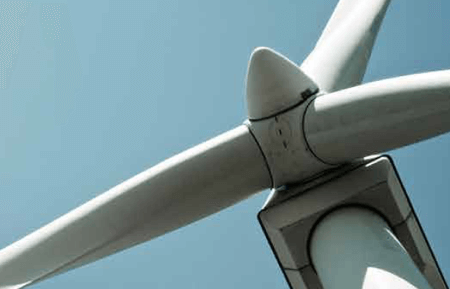 Power On The Horizon
Energy
| Friday 19th May 2017
When the first huge turbine blade to be manufactured at Siemens' wind power factory in Hull was revealed, it represented far more than just 75 metres of technological and engineering expertise.
ISSUE ONE - DEC 2016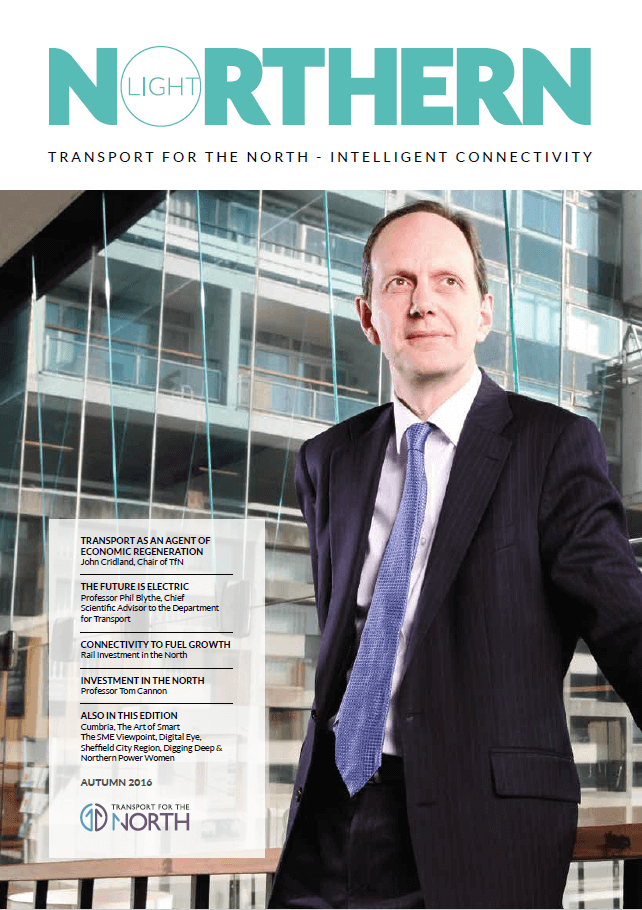 FEATURED ARTICLES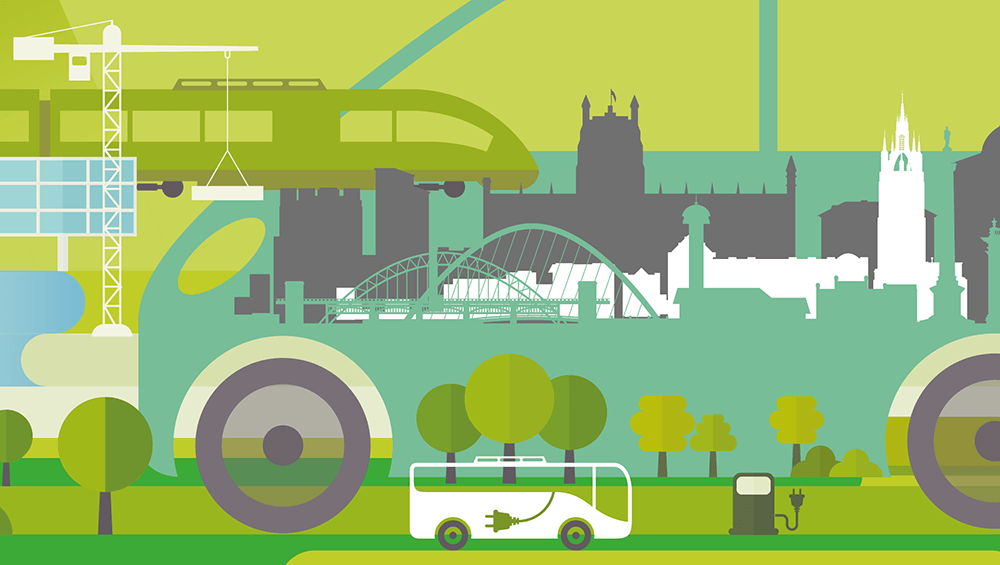 The Future is Electric
Advanced manufacturing
| Thursday 1st December 2016
Electric vehicles may still seem a distant future for many in the UK, but with government commitments to cutting emissions by 2050, we are looking at 60% of new car sales being ultra-low emissions or electric by 2030. Phil Blythe, Professor of Intelligent Transport Systems at Newcastle University and Chief Scientific Advisor, Department for Transport explains more.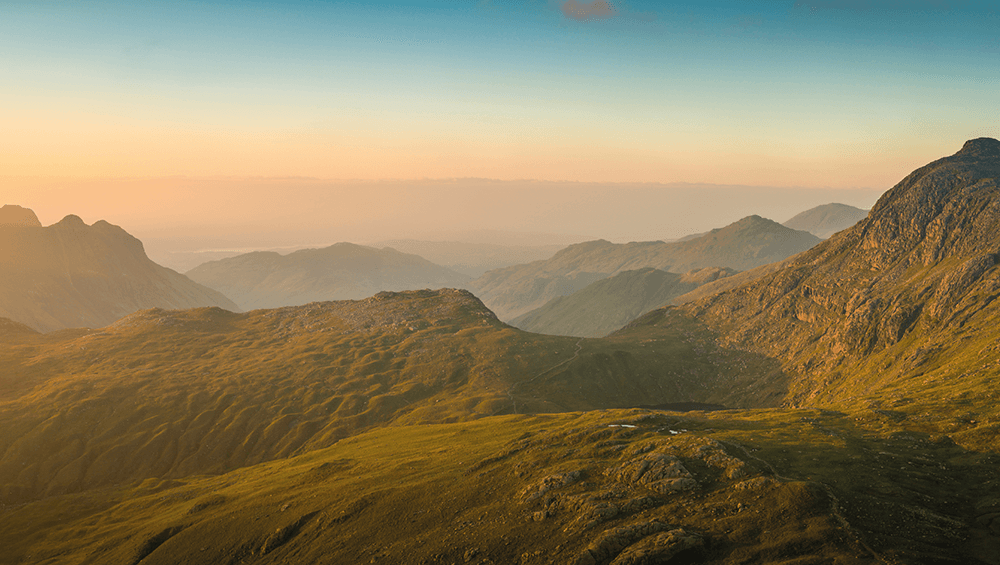 What Does Tourism and Transport Mean to Cumbria?
LEP
| Thursday 1st December 2016
It has long been acknowledged that investment in infrastructure and transport projects in Cumbria is critical to the wellbeing of the local economy and to the creation of a world class visitor destination to which we all aspire.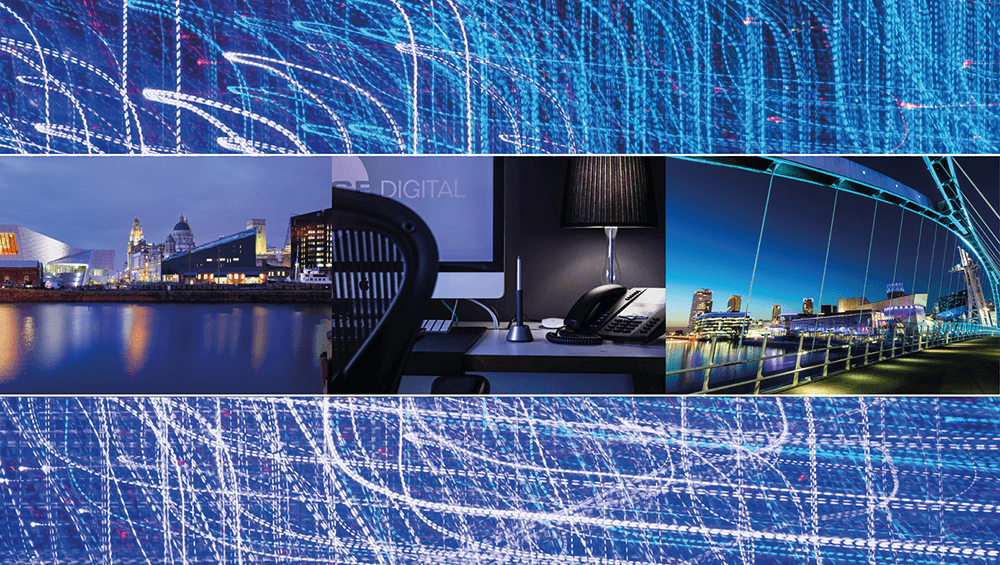 Digital Eye on Transport
SME Opinion
| Thursday 1st December 2016
The Northern Powerhouse Independent Economic Review, commissioned by TfN on behalf of northern partners, identified four prime capabilities which could drive transformational growth in the North's economy. One of these four capabilities is Digital, so we decided to sit down with three Northern influencers in one of the fastest moving business sectors to ask their views on real-world connectivity. Here's what they had to say.